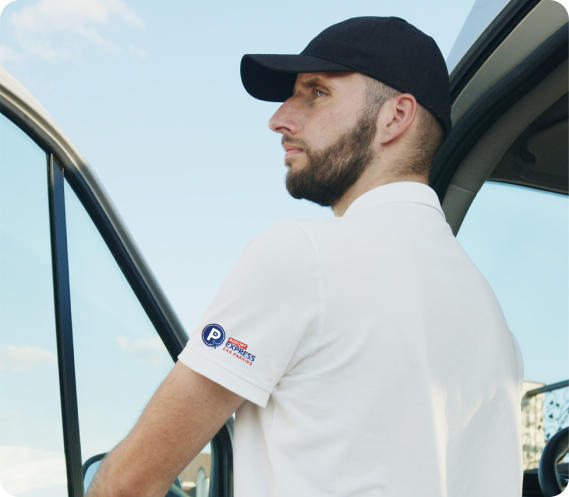 Easy
stress-free

airport parking.

At Airport Express Carpark our aim is to give you the best parking experience possible, giving you the peace of mind that your car is in good hands and secure with our team. We have an on-site hand wash for those looking for that extra service, or the ultimate convenience of a complimentary shuttle bus to and from Sydney Airport. We're only 400m away from Sydney Airport means we'll get you to the airport terminal in under 5 minutes. Whether you're travelling for business, with your family for a holiday or just travelling for the sake of travelling, our team will provide you with the perfect solution for your car and travel needs.

Our Sydney Airport Parking Space is spacious, clean and very close to Mascot Airport which means no more running around wheeling luggage's while carrying the kids behind. When you get back, you just need to give us a call and our team will pick you up from the terminal immediately! One thing to keep in mind is to follow our airport parking signals and you will find the perfect place to park your car regarding your flight terminal. We've got you covered.
Long Term Airport Parking
You and your family are headed somewhere fabulous. Leave your car and stress behind with Sydney Airport's Express Parking. Our valet parking service stops you from running back and forth to the airport, with shuttles taking you directly to the terminal, then bringing you back to your vehicle when you get back.
You have decided to go on that long planned trip or holiday abroad and there is the matter of transport to the airport. You can use the bus, but it often wouldn't allow for you to carry all that luggage. You can use a taxi but the expenses might be too high for you. You might be on a tight schedule and using the bus isn't fitting your timeframe. Or you just simply do not want to leave your car unattended. Then the only option is to go with your car. You don't have to worry about where you will park the car or will it be safe there. Every airport has a long term parking area, usually associated with every terminal so that you don't need to carry all of your stuff very far.
If you are planning to stay longer there are weekly or even monthly packages that will be more affordable and will allow you to cut down on expenses. There is also the option that you can reserve a parking spot in advance to make sure that there will be vacancy on the parking lot. This is done with no additional fees. All you need to do is make an online reservation for the day that you will arrive and as a confirmation you will be sent a QR code that you can identify yourself with and take the place that that has been reserved for you. The airport long term parking lot is a very secure place for your car, because of the CCTV cameras covering every angle of the lot for a maximum security. There is often a security guard as well to make sure your car is safe and that you enjoy your holiday worry free. In your absence, your car will be parked in a safe and secure compound with 24-hour security patrols.
Short Term Airport Parking
Our Sydney Airport Express parking lot offers a safe, secure and practical place to park your vehicle. Our easy valet service means you can leave your vehicle with us and enjoy the convenience of being shuttled straight to the airport in one of our luxurious people-movers. When you get back from your trip, just call us and we'll pick you up from the airport and bring you back to your vehicle.
Are you farewelling your close ones that are going abroad? Are you in a hurry to pick up a parcel? Or you just need to drop someone at the terminal? Then you might want to use Airport Express short term parking solution. Our short term parking is associated with a lower cost with our fee calculated hourly, so no matter how long you will be delayed doing all the necessary duties at the airport you can always keep track of the time your car spends on the parking lot and therefore calculate your expenses. There is a maximum time allowance that you can use free parking for. Usually that is around 15 minutes to a half an hour at the most. That should be enough if you need to just pick up your guests or family from the airport.
At every more occupied airport there are short term parking lots that are associated with every terminal so that you can cut down on time spent on the parking. Or there can be a general parking area that is connected to every terminal with a light rail system that carries passengers around. Regarding safety of your vehicle, there is always some sort of security on the parking lot, being that is a security officer or a CCTV camera recording every second of the day.
Everything you need to remember about short term parking is to pick up a ticket at the entrance and keep track of time and therefore the expenses that you will be subjected to on the exit of the parking lot.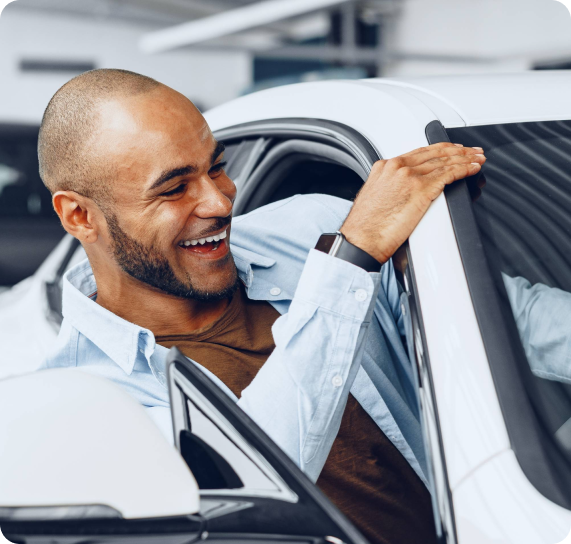 Our mission is to
take away the trouble

in our customers' travels.

We are handling a huge number of passengers travelling to and from Australia managing hundreds car parks located near the airport. Compared to self – parking, valet parking saves time and stress while everyone is rushing to reclaim their cars at the same moment causing long delays and unpleasant circumstances. Unlike other parking services, we are ready to take care of your car at minimal expense so you can have a peaceful trip when leaving on vacation.

We will protect your vehicle. Once you leave it to us you can rest assured there will be no scrapes, scratches or dents in the car. By contrast, that will be cheaper much more than you can imagine. Driving to Airport Sydney for your event is ideal because you will be able to sit back and relax, knowing that a trustworthy and responsible company is taking care of your parking needs. To save money on airport parking, look no further. Just book in advance and secure your space.
What our

customers

say
I have been parking with this Company for about 8 years now and never once during that time have i had any issues. Prompt, reliable and personal service. Thank you for all the times you had gone out of your way. Like the time I arrived with my car alarm was sounding but he said leave it there and I will look after it. Like the time I left my passport at home and he was there to drop off my car so i could dash home for it, just made it. Like the time I was in Brizzy and was only meant to be there for a weekend but was sick for the week and did not charge me. Big thank you. So Airport Express comes highly recommended.
Ani
Feb 11, 2020
After a lot of research in google, I've recently used their service. They have returned the car exactly as we left it. I would recommend their service.
Srikanth
Feb 11, 2020
Thank you so much! I wish I'd found this service years ago. Lovely chaps who deliver you to the airport, take great care of your car and communicate with you regarding your return. A1 service and brilliant rate. Thouroughly recommend!
Robyn Penman
Feb 11, 2020
Airport Express gave us efficient, easy to follow & reliable service. Was the first time we used them & we are now returning customers. I would reccomend the Car Wash which I forgot to request but will next visit. But car was exactly as we left it & nothing touched. We would recommend their service to others. Thanks guys!
Belinda & Vince
May 23, 2019
I use airport express alot of times during a year I have never been let down once. Always there to collect us and nothing is a problem I love the boys there wouldn't go any where else
Julie Keenan
Apr 18, 2019
I have been using Airport Express for about five years & have never had an issue. They are always friendly, reliable and noting is an issue. The lot is located close to the airport, however outside of the hustle and bustle of the surrounding roads. Last year after a month in Europe I messed up my arrival date & arrived home a day early at 8pm at night! I contacted them and even though they had already closed and gone home for the night, they were there to pick me up 40 minutes later! I recommend Airport Express to all of my friends and would highly recommend them to anyone looking for some good safe and reliable long term parking!
Mark Dixon
Jan 18, 2016
The parking lot was clean with many available spaces to choose from for leaving my car for 4-days. The shuttle ride was very efficient and dropped-off and picked-up exactly where they said they would. I felt comfortable knowing my vehicle was safe and sound I will use this service again. Thank you
Jordan Mozo Pole
Apr 28, 2015
Just a quick note to say a huge thanks for collecting my family last night. We arrived to horrendous weather but your driver arrived to collect us very quickly and even escorted myself and my little Bub under an umbrella to our car. I was really impressed with your service and not only will we use you again, I'll be recommending you to everyone I know.
Kerry Convery
Apr 21, 2015
I use Airport Express regularly for both business and work. The service is prompt and efficient and all the staff are friendly, courteous and helpful. I highly recommend Airport Express.
Sandy
Apr 21, 2015
Airport Express made my day. I left my beloved car to them looking like trash since I didn't have time to wash it. When I came back from my tour, I was surprised to see my baby all clean and ready to be driven. The most amazing thing about this is that they didn't even charge me for the cleaning. It's cool, right?
Hamish Nicholls
Aug 24, 2014
Despite the rumors I've been hearing about airport express that they are not worth it, I still tried doing business with them. During my first attempt, I was shocked since the rumors I've been hearing are all wrong. Therefore, I dare you to try airport express before you believe the stories regarding their services.
Aiden Kavanaugh
Aug 11, 2014
Despite the rumors I've been hearing about airport express that they are not worth it, I still tried doing business with them. During my first attempt, I was shocked since the rumors I've been hearing are all wrong. Therefore, I dare you to try airport express before you believe the stories regarding their services.
Aiden Kavanaugh
Aug 11, 2014
Availing for the services of airport express is spending your hard earned money in a wise way. Many car parking firms claims that they are the best for what they do and that the service they provide are unlike any other. We'll, what they are saying might be partially true but whatever they say airport express is still the one for me.
Layla Hill
Feb 20, 2014
Seamless, friendly and efficient service. These guys run a tight ship and it feels like they genuinely care about their customers. I've used them for early and late flights and they've always been great. Today I waited a total of 1 minute to be picked up at the airport and when we got back to the car park they had my car and keys ready to go. Best value for money all round!
Maya Ospina
a month ago
Very satisfied with their service! Dropped off our car at 5 am, and waited for the shuttle for only 5 minutes. Returned back in the afternoon, got picked up very quickly. Thank you guys! Would 100000% recommend!
Dayana Sedova
2 months ago
AMAZING service, we were running so late to our flight and one of the amazing men at express parking offered to drive us straight to the airport to make sure we made it on time!!!! 100% recommended!
Emma Lowe
3 months ago
Amazing service! We know where to park from now on. We have a little baby and Bob & Meto used our car and car seat for our drive to the airport. Incredible service from this small business, thanks guys.
miranda aston
2 months ago
Parked my car here for two weeks during an overseas trip, very easy to find, transport provided to/from airport, excellent service. I would recommend paying extra for a car wash so your car is sparkling clean upon your return. The parking is the best price around. I will definitely use them again.
Gemma
2 years ago
Really helpful, professional, kind and extremely efficient
Tilly Berowne
a month ago
Excellent Service!!!! We have recently parked our car with Airport Express Car Parking, our friends recommended to us, they have been parking the car there for the past 2 years. We were also very happy with they services :)) The staff is very friendly and helpful, we asked if we can have our car washed too, then we got dropped off at the terminal with the shuttle bus, the kids were very excited. When we came back after a week of a great holiday we found our car all spotless clean, there is nothing better than coming back from your holiday to a clean car :) I recommend Airport Express Car Parking to everyone. Keep up the good work!
Angela Smith
7 years ago
Fantastic service, great customer service, super easy to book and the price was excellent. So convenient. Using these guys is a no brainer - I will never catch a train to the airport again.
Fiona Campbell
2 years ago
I travel fairly frequently and came across Airport Express Car Parking firstly by desperation one day flying out last minute to Brisbane. What a jewel of a find this was. This company provides the utmost professional service and and is always prompt, reliable, friendly and courteous. Everything Im looking for In an Airport Express Service. Above all are the staff they are very friendly and make you feel instantly at ease like nothing is a problem. This company has it all outstanding in every way definitely recommend Airport Express Car Parking simply awesome!
Daniela Kulevski
7 years ago
Thank you for making my trip lighter with your service. I no longer have to worry where to place my car during my trips. it was on 9/27/2014 that I first availed your service. I left my car with you for 3 days. Today I picked up my car and I can see no damage on it. Thank you for taking good care of my car.
Angela Sydney Holler
7 years ago
Booked online, arrived 5am, shuttle bus waiting to drop 6 of us at airport, arrived back in Sydney, called them and 5 mins later we were picked up. No hassles and no battling airport traffic. Cannot fault this company, will certainly be going back. Thank you from some very happy travellers.
Pam Laing
3 years ago
Saved our bacon today when another despicable company cancelled our booking made and paid for three months ago. Sash was very friendly and helpful. He calmed my nerves after being left high and dry 45 min before we were due to arrive at the pre-booked yard. The other yard is also refusing to refund my money, scam artist I will be talking to the Fair Trade Commision.
Lynda Henderson
4 years ago
Incredible service. These guys went above and beyond last week to get us on our flight in atrocious traffic and weather. No fuss pick up too.
Alasdair Cameron
2 years ago
Awesome service. Friendly people. Fast pick up and car is secure. Will happily recommend and use again. Thanks guys for the great service 👍👍👍
Kylie Brindley
3 years ago
Nice place to park your car when you are going for a trip. Reasonable pricing.
Rishikesh Jain
11 months ago
You've done a greatly satisfying job. I will be returning to your company for my future trips. I assure you guys that all of my friends will here about the great service you have given me and I will recommend you to them. :)
Silvia Smith
7 years ago
We use Airport Express Parking about 5 times now and each time they have been great. Good parking, on time, clear communication.
Tony Allan
3 years ago
Fantastic service. So helpful and accommodating with flight delays etc. Highly recommended.
Laurie Taylor
2 years ago
Highly recommend this place. Great service, friendly stuff, very helpful. Cheap prices!!! Definitely coming back again!!! ;)
Regina Greenwood
3 years ago
I recently needed parking right next to the airport, I used Airport Express Car Parking and I was amazed by the professional, quick and safe service they provided.
Dean Milosheski
6 years ago
Excellent friendly service with helpful staff. Prices are very reasonable. Will use again.
Warren D
4 years ago
Very affordable rates.. best price for Airport Parking and too close to airport as well. Highly recommended to anyone
Parminder Singh
9 years ago
Loved it when we lived in Sydney. Used them a number of times and always friendly timely and cheap.
Josephine Bennett
4 years ago
So close to the airport and what a great service. Must say well done!
Zoran Markovski
7 years ago
I've used more than once, excellent service, friendly efficient, staff.
George Wiederock
5 years ago
Frequent customer due to the excellent service! Friendly, on time and very affordable!
Daniel R
4 years ago
Great service and very helpful. I'd rate them more stars if there was more.
Ernest Bourne
5 years ago
Excellent service.!! Keep up the good work.
Bobby Kendrovski
7 years ago
The Price is reasonable and people are nice
Roy Kim
5 years ago
Good service. Trustworthy
Ritesh Pal
5 years ago
Cheap parking and very close to airport
Max Sukan
5 years ago
Great service and staff
Breeda Kelly
4 years ago
We use Airport Express Parking about 4 times now and each time they have been great. Good parking, on time, clear communication.
Emily Wang
3 years ago